2018 Winter Anime Season Reviews. A Place Further Than The ...
a place further than the universe season 2
habboin
15/02/2022
Universe
2359
2018 Winter Anime Season ReviewsA Place Further Than The UniverseFrom the director of No Game, No Life comes an original anime about young girl who is living a very sheltered life. Tamaki Mari had hig...
2018 Winter Anime Season Reviews
A Place Further Than The Universe
From the director of No Game, No Life comes an original anime about young girl who is living a very sheltered life. Tamaki Mari had high hopes when going into high school. She wanted to go places and experience many new things, but she always stops short of going anywhere. That all changes when she finds a large amount of money. Eventually she finds the owner, who is a fellow student. The girl is overjoyed to get back the money and she reveals she has plans to go to Antartica. This is the opportunity that Mari has been waiting for!
If you are into cute girls going adventuring then this is the show for you. Needless to say it was right up my alley and I'm temped to rewatch the pilot (something I rarely do). It looks like it will focus on these two girls starting their adventure, while picking up a few others on the way.
4 out of 5
Laid-Back Camp
This almost feels like the the 5th episode of a show. We are introduced to Rin Shima who is an expert solo camper. She also happens to be a cute highschool girl with an adorable character design. She has all the gear she needs and she plans to see Mt. Fuji from camping before going to school. The only issue is that Nadeshiko Kagamihara has also arrived to see Mt. Fuji but is a little of a klutz. She biked all the way there and she has fallen asleep. She has also lost her cell phone. Luckily she has run into Rin. They have a fun time together and might meet up in their high school's Outdoor club.
First we had cute girls going to Antartica, now we have cute girls going camping. There isn't much more here than pleasent character designs and girls going camping. Maybe every episode they will go camping somewhere else? They will also pick up more members as the show goes on. This isn't as enduring as the previously reviewed show, but if you like the other one you'll likely enjoy this too.
3 out of 5
Devilman Crybaby
WTH is this! Based on the XXX Go Nagai manga, Devilman Crybaby is some crazy nonsense from director Masaaki Yuasa. Yuasa is known for his feature film Mind Game, as well as, anime series Ping Pong and Kaiba. He has a very unique style which is the most compelling reason to start watching Devilman Crybaby. The other reason might be because it is completely available via Netflix already.
The show follows two guys, Akira and Ryo. Ryo doesn't really care much for life, but he's smart and dangerous. He discovers that there are devils in the world and he plans to draw one out. He knows just the guy to use as bait. He brings a man he crew up with, Akira. Akira is a cry baby who will just start crying when he senses other things or people are sad. Ryo really doesn't care for him and plans to kill him off. Little does he know that Akira is a Devil himself!
The series is super violent and sexual with demons forming out of vagina's and boobs that mutate and take people's heads off. It might be the most fascinating thing I've seen in a while. This won't be for everyone and I'm not even sure it is for me, but if you have 25 minutes and aren't offended by high violence and sexuality, check it out.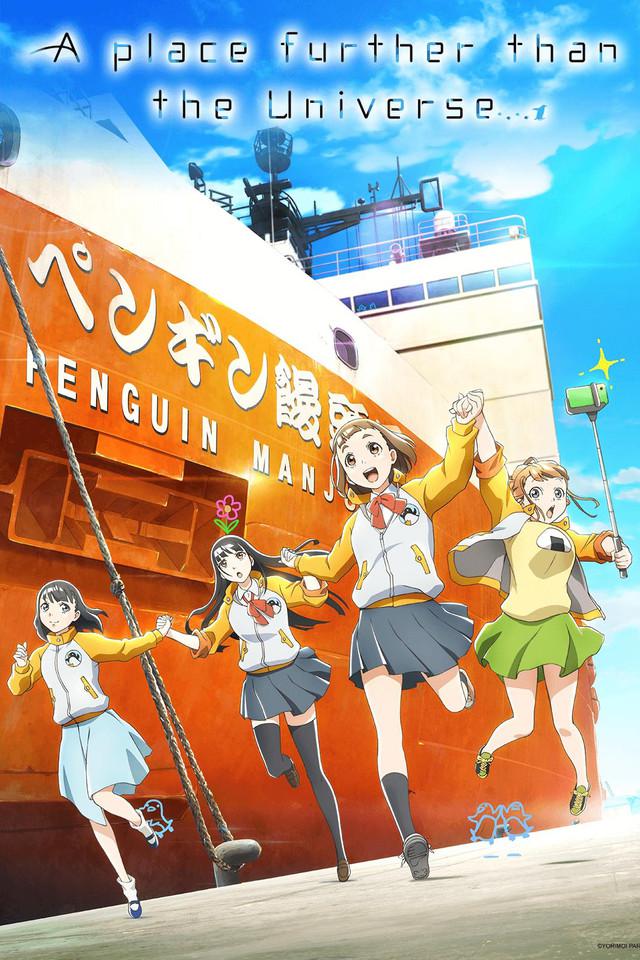 3 out of 5
Record of Gancrest War
I don't remember this very well because it is extremely plain. Something about a marriage ending a war and then all the sudden diablo shows up and ruins everything. Thus, a super powerful Mage known as Siluca Meletes is finding a someone new to serve during the conflict. She runs across a young man who shares her vision for the future. The only problem is that he is barely a knight. She manipulates events to get him into a better position and that is how the episode ends.
The highlight is the character design of Siluca. That's about it. I guess if you are looking for some high fantasy anime you could do worse, but this doesn't really do anything for me. This is about as generic as it comes.
2.5 out of 5
Citrus
I know where this is going since I'm familiar with the source material, but if I was watching this without that knowledge it would leave me with a sour feeling. Citrus is a Yuri anime where step-sisters are going to enter a forbidden love affair. Yuzu is entering a new high school, an all-girls high school. She loves high style and that much is shown through her lovely nails and hiked up skirt. She isn't going to fit into her school with its strict dresscode or the difficult student council president. That student council president also happens to be her new little sister, Rei. Her mother got remarried and now Yuzu has a new sister that she didn't know she had. The biggest problem now is that Yuzu's new little sister has forced a kiss on her! Her very first kiss.
This a very good looking show to watch. There is some bright animation and Yuzu is a fantastic protagonist. She is a little ditzy, but she also stands up for herself and insecurites. She's the main reason to watch Citrus at this point and perhaps even into the future. What looks like a nonconsensual romance right now does eventually change even if the beginning isn't so great. As long as you aren't put off by step-sisters falling in love with each other, you could do far worse.
3 out of 5
Cardcaptor Sakura: Clear Card
Nostalgia overload. It has been twenty years since Cardcaptor Sakura first aired, but I wouldn't know that. I finished watching the series within the last five years due to it being reissued on blu-ray so it hasn't been that long for me. Nevertheless I've wanted to return to this world with these characters even after I watched 70 episodes. Sakura is just adorable and her costumes are amazing due to the designs by CLAMP. Look up the OP online if you want to see just how wonderful it is. The same team is back so this feels like it hasn't missed a step since it has good. Even the same BGM's return.
Now the biggest issue with this episode is just how fast it moves. It covers so much ground in 25 minutes, that if you aren't familiar with the original you might not enjoy this at all. Even if this is a new story and the characters are reintroduced I'm not sure this will connect with those not nostalgic for it. That being said I'm completely nostalgic for it and I loved every second of this. Hopefully the series slows down a little bit, but over than that I need more of this now.
4 out of 5