A Corner of the Universe Summary and Study Guide
habboin
25/11/2021
Universe
1995
OverviewHattie Owen's life changes the summer she turns 12 and meets the young uncle she never knew existed in Ann M. Martin's middle-grade novel, A Corner of the Universe (2002). Uncle Adam has been...
Overview
Hattie Owen's life changes the summer she turns 12 and meets the young uncle she never knew existed in Ann M. Martin's middle-grade novel, A Corner of the Universe (2002). Uncle Adam has been kept a secret because of his mental problems. Adults have trouble handling his emotional extremes, but shy Hattie finds a true friend in her exuberant uncle. Adam teaches Hattie to explore life beyond the safety of her front porch. As Hattie navigates mature situations including suicide and sexuality, she learns the importance of friendship, acceptance, and family communication.
Drawing on her own family history for the novel, Martin takes a powerful look at the stigmatization of mental illness. A Corner of the Universe received a Newbery Honor Award in 2003, as well as starred reviews from Kirkus, School Library Journal, and Booklist. The novel was also named a Publishers Weekly Best Book of the Year. Pagination for this study guide refers to the 2004 Scholastic Gold edition.
Plot Summary
It is the summer of 1960 and Hattie is finally on vacation. For a few months, she can do what she loves best: read, paint with her artist father, chat with the residents of their family-run boardinghouse, and take her daily walk into sleepy, small-town Millerton. She will not have to deal with socially stressful situations like class presentations and P.E., or snotty mean girls like Nancy O'Neil and Janet White. Hattie's one friend from school, Betsy, is out of town for the summer, but most of Hattie's friends are older anyway. Hattie enjoys making elderly Miss Hagerty's breakfast, winding Mr. Penny's clocks, admiring chic Angel Valentine, and helping the storekeepers in Millerton. Signs announcing a traveling carnival promise just enough summer excitement. Though Hattie's mom wishes Hattie were more outgoing, Hattie is-mostly-content to watch the world go by.
Summer is routine until Hattie's parents nervously reveal to her that she has an uncle, Adam, Mom's youngest brother. Adam has been institutionalized in a special school since he was 12, but now he is coming to stay with her prim and proper Nana and Papa for the summer. Hattie is floored. Mom and Dad whisper that Adam has symptoms of autism and schizophrenia.
Adam is a ball of energy-fast-talking, excitable, and funny. He quotes extensively from his favorite TV show, , and makes Hattie smile. Nana and Papa, Hattie's grandparents on her mother's side, are not as amused. Social status and appearances are important to them. Hattie knows that her grandparents were upset when Hattie's mom married her dad and opened something as plebeian as a boardinghouse. Hattie sees that Adam is an embarrassment to Nana. Nana and Papa want Adam to follow their rules, but Adam is irrepressible.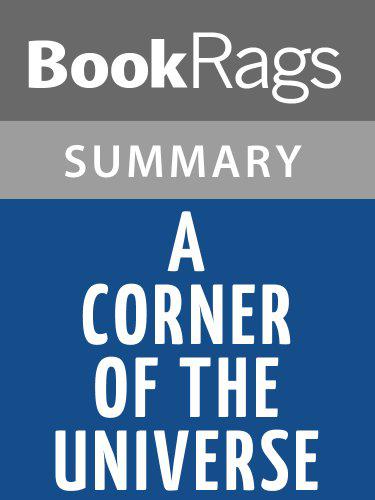 Hattie finds herself increasingly responsible for keeping an eye on 21-year-old Adam, who she realizes is not exactly a child, but not quite an adult. While Miss Hagerty and Mr. Penny and even the beautiful Angel Valentine take Adam in stride, others are not so kind. Nancy and Janet label Adam a "freak." Adam feels like an alien, unable to fit in, and Hattie shares his feelings. Hattie worries she may be mentally ill, like Adam.
Millerton is energized when Fred Carmel's Funtime Carnival comes to town. Hattie befriends the carnival owner's niece Leila, and they spend most afternoons together. Leila, used to a nomadic life and working with people from all walks of life, is happy to include Adam. Adam's moods fluctuate quickly and unpredictably, but Hattie is largely able to calm his exuberance or comfort his despair. But there are times Adam is unmanageable. He will not smile for the camera when Dad makes home movies. He becomes fixated on Angel Valentine. He defies direction from Nana and Papa. When Nana gives a highbrow adults-only party, Hattie encourages Adam to sneak out to the carnival with her.
Adam is thrilled, and even decides to venture onto the Ferris wheel despite his fear. The ride is magical at first, but when the wheel gets stuck, Adam goes wild with terror. He attempts to climb out of the car, fighting off the girls as they try to hold him back. Once he is safely on the ground, police restrain Adam and take him to the hospital. Nana and Papa, and Hattie's parents, are furious with her, forbidding her from seeing Adam when he comes home or going to the carnival.
Adam arrives at the boardinghouse to court Angel Valentine. He bursts into Angel's room, where Hattie and Adam see Angel, half-undressed, with her boyfriend Henry. Devastated, Adam runs home. Later, when they cannot find Adam, Nana and Papa call the police to begin a search. They discover that Adam has hanged himself.
Hattie is sad, but understands why Adam committed suicide. She speaks at Adam's funeral service, sharing memories about Adam to make others know he was not a freak. Hattie, who has felt that the family did not really care about Adam, learns that they loved him in their own ways. Nana grieves silently, while Papa turns to drink. Hattie and her parents take time as a family. Hattie encourages them to talk about Adam-and to increase family communication in general. Hattie shares that Adam taught her how to explore life and raise the corners of her universe.